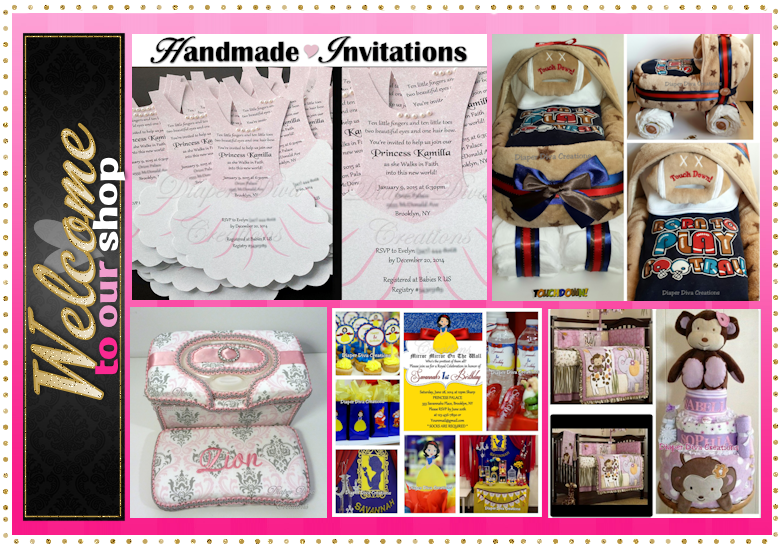 Ooh-La-La! Let's celebrate in style! Diaper Diva Creations is here to provide creative creations and designs that will leave a smile on your face. We specialize in beautifully unique Diaper Cakes, Diaper Cupcakes, Wipe Cases, Stylish Invitations/Party Products for any occasion, Birth Announcements, and Sweet Party Favors that will have everyone talking.
Happy Celebrating :)

Tutu / Ballerina Handmade Invitation
$20.00


Once Upon a Time Birth Announcement
$22.50

$19.13




3 Tier Baby M.D. Diaper Cake


3 Tier Disney Lion King Diaper Cake


DIY Nursery Birth Anouncement Dr. Seuss
$12.00


DIY Placemats Train
$8.00


Pink Damask Candy Wrappers
$0.00 - $0.00


Monkey Jacana

Tell a friend!